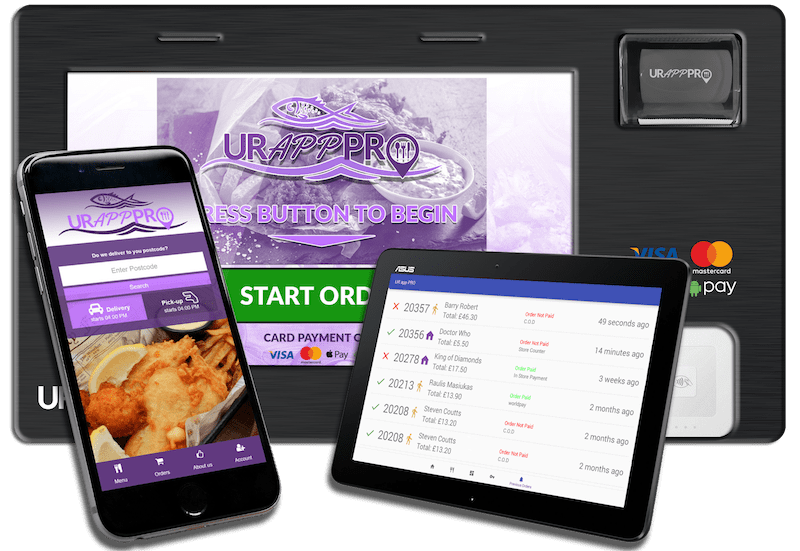 +

Take orders within your establishment with ease using our professionally built system

+

Orders sent directly to your kitchen with automatic order printing

+

Take payment by debit & credit card and Apple & Android Pay

+

Streamline your business operations

+

Dedicated owners application

+

Create custom promotions and special offers

+

Perfect marketing tool for your business

+

Easy to use system for customers
Your own personal customer application
Target your customers directly via in app notifications, emails or text
Innovative future development
Accept card payments online
Domain and website creation
Fully integrated into your restaurant and takeaway
Revolutionary owners application to help you manage your system from a tablet
App on the Android & Apple app stores
Customise a range of options using your owner's application
Receive orders from your mobile application and/or in store ordering system

Dedicated owner dashboard with notifications for new orders

Track orders and manage them within our easy to use dashboard

Communicate with customers by sending in app notifications, emails and/or texts.
Update menus, stock control and prices.
Control the appearance of your app and website by changing colour schemes and images.
Track sales and user analytics
Manage your customer database
Add promotions or special offers to your app.