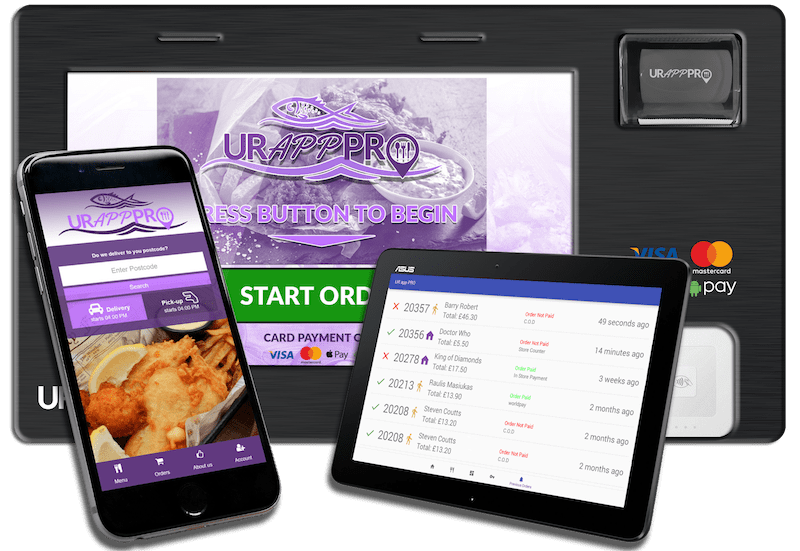 Reducing your costs with UrAppPro
Many takeaway businesses have been using services like Just Eat and Hungry House for years and lots have become reliant on them for a large percentage of their orders. The major concern is it's highly likely these businesses are giving away around 19% plus VAT on every order of their profits, whether it is a new customer or one of their regulars.
With returning customers the main reason for them using Just Eat was that the takeaway didn't have their own App or online ordering.
At UrAppPro we provide our customers with their own branded App, online ordering and customer loyalty system, so their customers can order direct, cutting out the middleman completely, and have full control over everything.
The system is easy to use, run and operate, either instead of, or alongside a Just Eat style solution and requires no extra effort or work from the staff.
The UrAppPro system has a very simple and clear pricing structure with a flat monthly fee. UrAppPro has already helped its customers maximise on profit and UrAppPro takes care of everything from design through to launch and provides all the hardware, marketing materials and assistance you need to get setup, process your orders and let your customers know about your brand-new App.