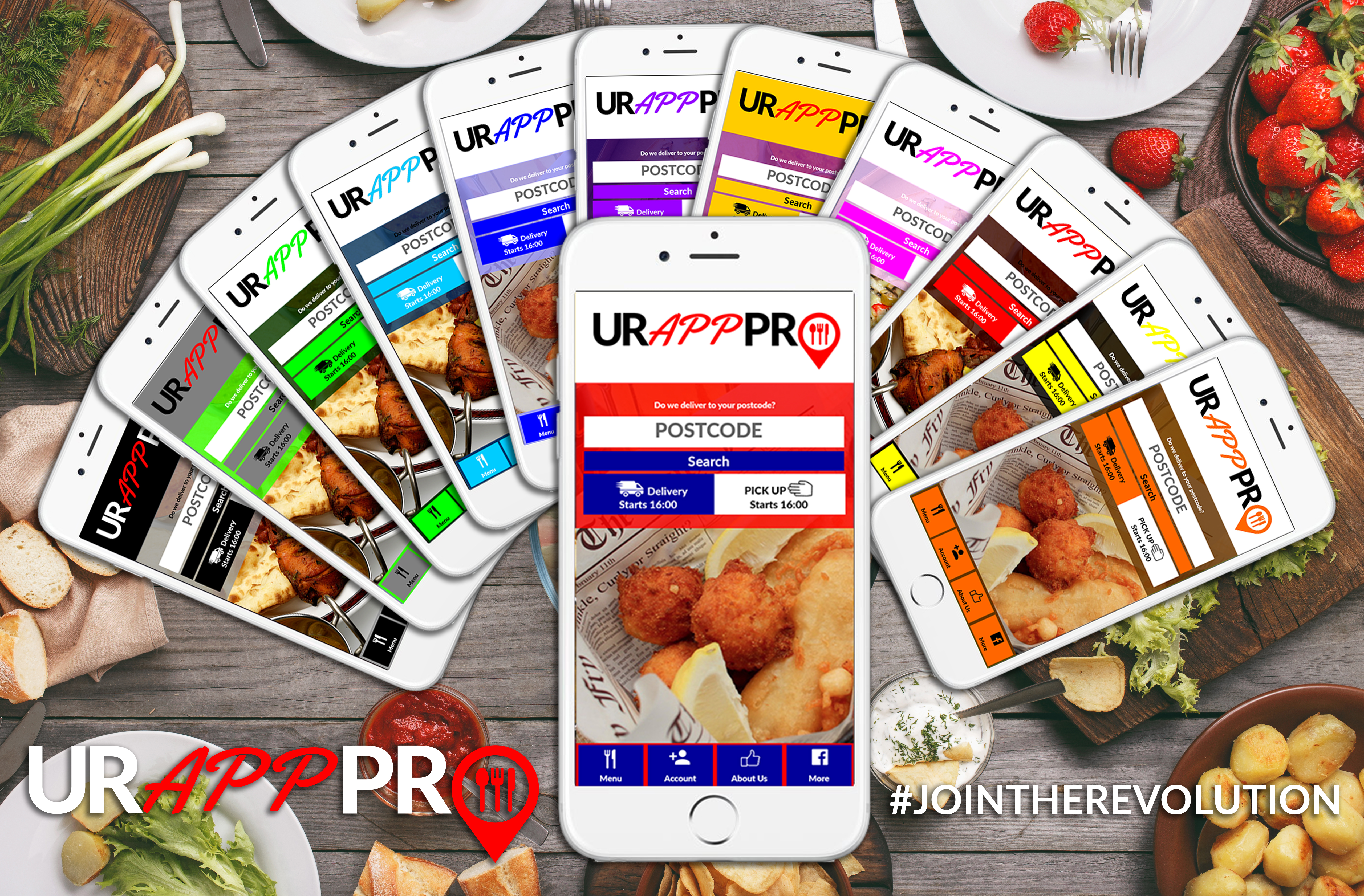 What Is UrAppPro?
UrAppPro is a revolutionary new platform to allow your business to target customers built for your personal needs. Unlike the many other takeaway apps that are currently on the market UrAppPro builds a custom platform that is bespoke to your restaurant/takeaway. Your custom made application allows customers to get in app notifications about your business and allows them to order directly from your personal App. We pride ourself on listening to our customers and will build a programme that is simple for you to manage and easy for your customers to order from.
Why Use Ur App Pro?
Simply put UrAppPro provides customers with a simple to use application on that they can download from the Apple App Store or Google Play. Customers are then able to order food directly from your restaurant or takeaway without having to go through an alternative third party takeaway system. We build your business a bespoke platform that allows your customers to create an account, place orders via the platform, which can also be accessed through your Facebook page. Thus allowing your customers to connect with you through your social media programmes that allows your staff to spend less time on the phone and more time preparing orders. We provide you with a custom build owners application that allows you to manage orders, track sales, manage menus and build a profile of your customers for marketing. We build restaurant & takeaway owners a system that is individual to the requirements of their business, which is cost effective and significantly cheaper than other formats within the marketplace.
UrAppPro also provides your business with your own personal payment gateway allowing for monies to be transferred directly, thus improving cash flow. Our team of experts are constantly on hand to provide you with technical and marketing support to increase your sales and keep you in contact with your customers.
KEY FEATURES:
CUSTOM BUILT PLATFORM
CUSTOMER DATABASE MANAGEMENT
IN APP NOTIFICATION FOR CUSTOMERS
SOCIAL MEDIA INTEGRATION AND MANAGEMENT
FULL BUSINESS INTEGRATION CONSTANT FUTURE DEVELOPMENT
(PRINTER, ADMIN LOGIN, ETC)
MENU UPLOAD
UNIQUE APP FEATURES
COST EFFECTIVE
Traditionally, these solutions have been reserved for larger organisations and expert marketing teams. Local businesses are the fabric of our community and deserve world-class technology to prosper in an ever changing world. Contact us to get started…
The future of your business is only a few clicks away
Call Us: 01383 661 255