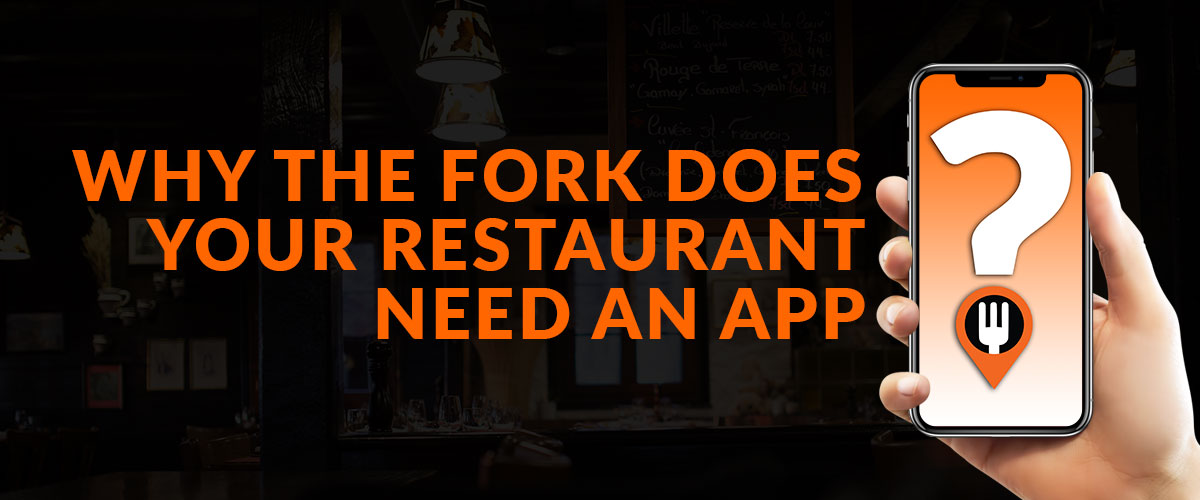 Why the fork does your restaurant need an app?
Technology is changing! It's shaping the take away market, restaurants are starting to take advantage of this and build a digital presence to benefit their business.
Do you know what your competitors are doing? No? Then you should research see what they are doing differently which is helping them succeed.
Do they have an app?
Yes, then they have got one thing right! Customers now expect takeaways to have apps!
No, well that's great news for you as you have an opportunity to compete with your competition.
Customer Service/Use of app
It's very important to give customers the best service so they continue to give you their business. By providing your customers with an app, you can send push notifications to prompt customers with the latest discounts and offers. It's also a great way for you to reward your customers for their loyalty.
It's easy and convenient for the customer to use and it can pre populate their details which makes it easier to place future orders. Customers can pay via card/cash or apple/android pay and can save the details for next order. The app will provides a pleasant and smooth experience and leaves a great impression of your business to the customers.
Brand Awareness
You want to ensure customers remember your brand and the experience they had with your business.
With your own bespoke app by Ur App Pro which is personalised to your brand, it's solely your online ordering platform and you remain in full control of menus, opening times and you can even message customers directly. All the customer's data and orders are yours no middle man, therefore keeping your customers yours!
You may listed in a directory app – Just Eat?
Gaining customers loyalty is a main problem for all food establishments, as they are in massive directories such as Just Eat who control their online customers.
If you have an app with Just Eat you are paying high uncapped commission along with admin fees and your customers are paying a service fee each time they order from Just Eat. They share none of the customers data and the customer is loyal to Just Eat and not your brand.
What the fork
What the fork is an online food discovery website which contains restaurants, cafes and takeaways that allow customers to order direct. It supports local takeaways by promoting the restaurants online products and drives traffic through the local takeaways. It provides a cost effect online platform and a dynamic ordering system for customers to order from.
What The Fork is powered by Ur App Pro
Ur App Pro provides bespoke apps and websites for local food establishments. The restaurant is in control at all times and it is their app. Their loyal customers can download their app and loyalty can be rewarded with discounts/offers. Along with the app is a dedicated marketing team who will provide content for your social media and review your sales results every week. You are listed in What The Fork discovery app and online platform to drive revenue to your business.
So what the fork you waiting for?